"John Glenn said, 'If she comes up with the same answer, then the computer's right"
-Katherine Johnson, NASA mathematician
Neil Armstrong took one one small step for man, but Katherine Johnson took one giant leap for all women as the mathematician who calculated the path to the moon. Celebrate this living legend's...
Read More »
---
K.N. Smith , CONTRIBUTOR
Dr. Mae Jemison
As a child, Mae Jemison worried that aliens would get the wrong idea about humanity from looking at the all-white, all-male crews of the earliest space missions. 25 years ago today, she...Read More »
---
By: SEAN KEANE
Live long and prosper.
Hundreds of Trekkies packed into The Theater at Madison Square Garden for the "Star Trek: Discovery" panel, moderated by Dr. Mae Jemison, Saturday afternoon.
The panel featured a surprise appearance by actress...Read More »
---
FOR IMMEDIATE RELEASE
CONTACT:
Cindy Carway/Stephanie Hornback
Carway Communications, Inc.
212-378-2020/carwayny@aol.com
DR. MAE JEMISON TO LAUNCH LOOK UP AT 25TH ANNIVERSARY OF SPACEFLIGHT CELEBRATION
New Initiative to Connect and Inspire People Globally over the Year Culminating in a Day...Read More »
---
---
Jemison's Silver Anniversary Party, 25 Strong! Celebrates Inclusion, Innovation, Science, the Arts and Social Responsibility in Los Angeles Under the Space Shuttle Endeavour at the Samuel Oschin Pavilion
---
LOS ANGELES, SEPTEMBER 6, 2017 – This September is the 25th...Read More »
---
Click here to watch: http://www.9news.com/news/education/a-letter-to-your-18-year-old-self-alires-almon/444267726
...
Read More »
---
Amy McCaig -May 13, 2017
To have a happy and fulfilling life, you need to "live deeply and look up," according to Dr. Mae Jemison, who addressed graduates at Rice University's 104th commencement May 13 in the Academic Quad.
By: EBONY MARIE CHAPPEL @EbonyTheWriter | Posted: Wednesday, May 3, 2017 6:52 pm
Dr. Mae Jemison has gone to places few women (or even men, for that matter) have gone before — space. In 1992, she became the first Black woman to visit space, and today the physician, engineer...Read More »
---
Now you can easily peruse more than 140,000 of the agency's photos, videos and visualizations
Behold the glory of the middle of the Milky Way—thanks to an even better photo database at NASA.
(NASA/JPL-Caltech/ESA/CXC/STScI)
smithsonian.com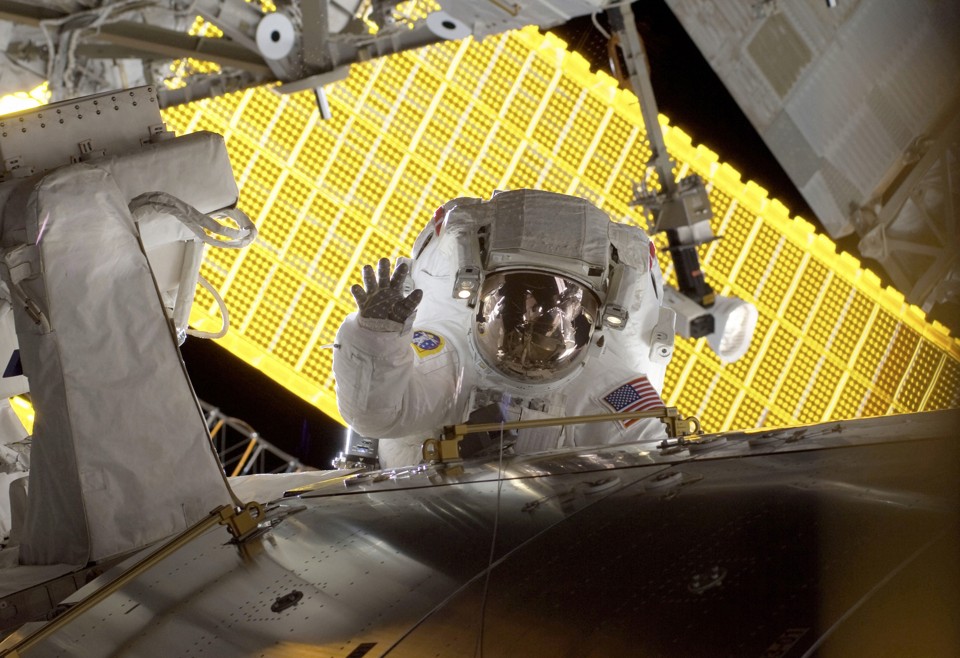 Critics had plenty of reasons for wanting to disqualify women from spaceflight in its early stages—but none of them stuck.
MARINA KOREN 10:41 AM ET